Palm Valley Sign Company
View Sign Gallery
Are you looking for high-quality yet affordable commercial signs and graphics to help you achieve your business's marketing goals? Axe Signs + Wayfinding is the best Palm Valley sign company to work with!
As an established local signage provider, you can rely on us to deliver premium signage through a smooth and meticulous process that entirely runs within our local facility. Our design, manufacturing, and installation teams all practice environmentally friendly methods in securing satisfactory products that are guaranteed to help you with your visibility and advertising needs.
Axe Signs + Wayfinding understands how vital signs are to your business. They reinforce your brand, promote your products and services, attract new and recurring customers, and provide efficiency in your establishment. We can customize your business signs to captivate your target market, make your brand memorable, and facilitate easy navigation inside your building.
For any business goal you have, trust that we can deliver the best eye-catching and functional sign and graphics within a reasonable price range. Start discussing your signage needs with us, and get ready to have your expectations exceeded.
Call Axe Signs + Wayfinding at (904) 675-1599 for your Free Consultation!
Signs That Work For You
Every business is unique and has different needs as well. Axe Signs + Wayfinding has the skills and equipment to provide you with every sign and graphic that will help you address your business needs.
Whether it is to increase your daily sales, promote a special event, or ensure your staff's productivity, our team will design, create, and install the best commercial sign and graphic for your business!
To make sure that we are working on the sign that best functions for your goals, we have a free initial consultation where you get to tell us all about your business. This will let us understand your needs and consider your location, brand, and budget for a better signage plan. Axe Signs + Wayfinding assures you that regardless of your business type, size, and needs, we will provide you with an attractive sign that will easily let your customers know what your business is all about and offer them some passive assistance as they enter your establishment.
The Right Signage For Your Business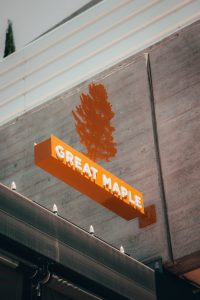 No other business offers the exact products and service as yours does. That gives you the advantage of gaining a group of customers who are particularly invested in the experience that you have to offer. The only thing you have to do is to let your target market know you exist and pump them up to visit your establishment as soon as possible.
Axe Signs + Wayfinding is an all-around Palm Valley sign company that caters to every business type's signage needs. Whether you own a restaurant, convenience store, nightclub, or if you are a contractor, service provider, manufacturer, or office building manager, we can provide you with the most creative and functional signage to aid in your business visibility and promotional goals.
Our design, manufacturing, and installation teams all work together to deliver professional-looking signage and graphics that will boost your customers' perception and trust in your business. Axe Signs + Wayfinding will thoroughly understand your branding message, business goals, needs, and consider your location and budget to help you determine what signage type, material, and design will fit you best.
Your business signs and graphics are the extension and mirror of the actual customer experience your business has to offer. Don't settle for less. Invest in our captivating signage collection made from high-grade materials at the most reasonable price.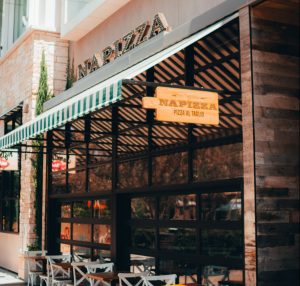 If you want to increase your sales, the first thing you have to do is catch the eyes of your target market and hold their interest long enough to make them try out your business offerings. Axe Signs + Wayfinding will gladly provide you with attractive, functional outdoor signs that will be visible even from quite a distance away!
Getting your business noticed is a task our professional signage makers can handle with much ease. From highly visible pole signs to creative, space-saving window graphics, we guarantee that we can create every type of exterior signage that will let your intended audience notice and check your business out.
Axe Signs + Wayfinding ensures that the material we use for your outdoor sign will match your business personality and introduce the same atmosphere your customer will get to experience inside your establishment. We also have a design team that will ensure that every branding element will be incorporated into your exterior signage in an attractive and informative way.
Channel letters, lighted signs, and hanging signs are some of the popular brand-building signage choices. Window graphics and door signs are informative elements that let people know your business offerings, operating hours, and other important information about your business. For special events and seasonal promotions, there are banners and flag signs that you can also utilize.
There are a lot more outdoor signs that you can invest in to increase your business' visibility and marketing reach. For maximum impact, Axe Signs + Wayfinding will help you develop the perfect combination of these exterior signs. Rest assured, with our skills, equipment, and professional method, you will have a storefront that will increase foot traffic and sales in your business.
With our professionally designed, functional indoor signs, Axe Signs + Wayfinding ensures that you will be able to increase your staff productivity and passively assist your customers. We will customize your interior signage to make sure that it will reinforce your brand, add aesthetics to your place, and promote your establishment's overall efficiency.
To make your indoor signs worth every dollar you spend, our signage experts will see to it that our products adhere to all the legal requirements, perfectly laid out to complement your business space, expertly designed to keep customers engaged, and customized to address your specific business needs.
Axe Signs + Wayfinding is more than happy to help you choose the best motivational mural, wayfinding sign, or any other indoor sign that you may need. Our team will even personally evaluate your facility to ensure that we can give professional recommendations that will look and work best for your business.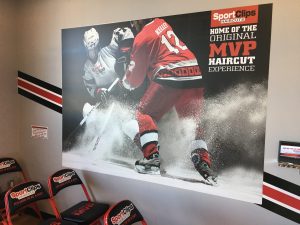 Vinyl is a popular signage material that is ideal for banners and other graphics. Vinyl signs can be an attractive brand-builder on your storefront. Vinyl wayfinding signs can help provide a better customer experience by helping them navigate your facility with ease. Temporary and reusable vinyl signs are also vital in making your business events an absolute success.
As a full-service Palm Valley sign company, Axe Signs + Wayfinding will provide complete vinyl sign and graphic services. From the design to the installation of your signage, our expert team will ensure that the result will successfully help you reach your business goals.
Based on your location, budget, needs, and brand personality, we will customize any vinyl graphic that you want. Your options are extensive: banners, lettering, window graphics, floor graphics, vinyl clings, and many more. Our vinyl sign experts will help you choose the best one for your business if you're still not clear on the graphic you want.
Regardless of your final choice, trust that Axe Signs + Wayfinding will deliver quality results in a quick, efficient, and professional way that won't cost you any dollar more than what it's worth.
Since every business is unique, the best way to capture your specific brand message and hook your target market from the very beginning is to invest in a custom sign that reflects all your branding elements.
At Axe Signs + Wayfinding, our custom signs won't just build your brand up but will also be created in a way that specifically meets your needs within your timeframe and budget.
From outdoor signs to interior signage, we will take all the important factors about your business to create the design and install your customized signage and graphics. Every step of the customization is guaranteed to adhere to the plan you approved and the specifications you requested.
With our custom sign services, there's practically no limit to what you can do to make your signage truly your own. You can choose a rare front, add lighting elements, use your logo in any size you want, or place it in a unique space and catch more attention. The bottom line is, with your ideas and our expertise in the signage-making industry, you will certainly stand out among your competitors.
Complete Commercial Signage Company
There are a lot of sign companies that you can work with. However, not a lot will offer the complete package with the same professional guidance that you can get from us.
Your full-service Palm Valleysign company, Axe Signs + Wayfinding, will be an invaluable partner that will offer useful recommendations, thorough responses, and a comprehensive guide for you to realize the best signage for your business.
From the initial free consultation until the actual installation of your chosen sign and graphic, trust that our skilled signage makers will perform each step with little to no issues at all. And if ever there will be one, we are equipped and knowledgeable enough to come up with quick solutions that will secure a quality product and commendable service at the end of the process.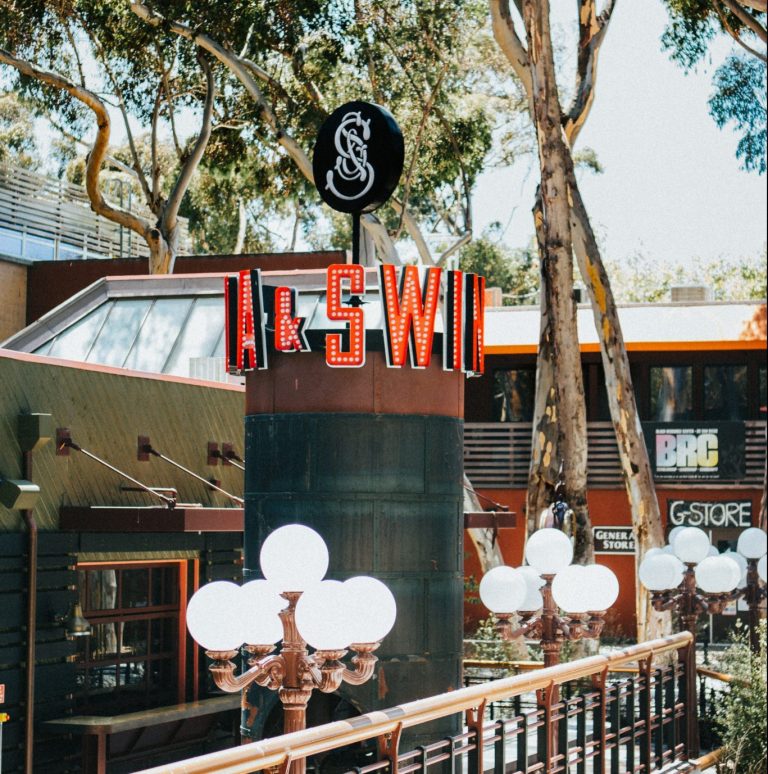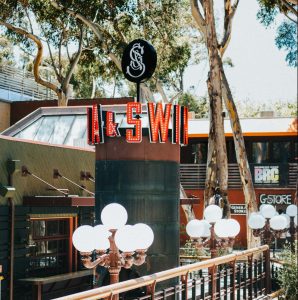 Axe Signs + Wayfinding always ensures that we understand your goals, analyze your circumstances, and consider your budget and timeframe to deliver results that work best for you without any inconvenience at all.
We will even give you complete control over the design of your business signs, guided by the expertise of our experienced signage makers. Even better, we also practice environmentally friendly manufacturing methods, so if you are particular about your energy footprint and giving back to nature, our signs and services are worth investing in.
Aside from designing, creating, and installing your signs and graphics, Axe Signs + Wayfinding will also repair, replace, and maintain your existing signage. We will identify the root of the problem, come up with an efficient solution, and fix the issue as quickly as possible.
Axe Signs + Wayfinding is a one-stop sign company that won't just provide you with any signage you need. We will also make sure that all the products you get from us are durable and reasonably priced. As for our services, there's no signage need that our team can't successfully handle. All you need to do is tell us what you need and consider it done in no time.
Our Commitment To You
Your business signs are not just advertising tools but are also a reflection of who you are as a business owner and what your business has to offer. Sloppy and poorly designed signs won't exactly present your business as a trusted source of any product or service and won't give your customers a professional impression of you.
If you want to attract more potential customers and keep them to increase your average ticket regularly, well-made custom business signage will be vital to reach that goal. Axe Signs + Wayfinding will be more than happy to provide you with the perfect signage and graphics at a price you can work with. We will even maintain them for you to ensure that they will last for as long as you need, making your signage investment worth it.
Call Axe Signs + Wayfinding at (904) 675-1599 for your Free Consultation!