Palm Valley Business Signs
VIEW GALLERY
How you present your business will determine the public's impression of you. At Axe Signs + Wayfinding, our passion is to provide you with business signs that will make your establishment look professional and attract more customers to transact with you.
As a full-service Palm Valley business sign provider, our creative and technical teams are all skilled and equipped to handle your signage project from the design until the installation. No matter how big or small your business is or what goals you have set, Axe Signs + Wayfinding can create the best business sign to meet your needs.
Whether you want to build your brand with a cohesive signage collection or focus on promotional signage that will highlight your special events or new product and service offerings, our staff is guaranteed to deliver high-quality results at the quickest turnaround time and most reasonable price possible.
All you have to do is discuss your ideas with our signage experts and start realizing your dream business signs today.
Call Axe Signs + Wayfinding at (904) 454-8546 for your Free Consultation!
Cohesive Commercial Signs
If your industry is particularly saturated, being generic is not an option. Axe Signs + Wayfinding is a trusted Palm Valley business signs provider that offers durable, functional, and inviting signage to help you outshine your competition.
Our commercial signs will be expertly designed by experienced professionals who will make sure that aside from your important business information, your signage will also reinforce your brand in such a captivating way. From outdoor promotional signs to informational indoor signs, Axe Signs + Wayfinding will provide you with a high-impact business sign.
We will help you build up your small business by creating a signage collection that will make your brand known in your locality and beyond. Our team will ensure that your brand personality and unique business offering will be highlighted in your signs and lead to more new customers coming in and past customers patronizing your business.




Axe Signs + Wayfinding will help you identify which sign type will best help your business reach its marketing and brand-building goals. We can create pole signs that will let your target market know that you exist, even if they're still quite a long way from you. Our monument signs that will impress your potential customers and make them view you as the professional product or service provider that you are. Our illuminated storefront signs are also highly recommended, especially if your business operates at nighttime.
On the other hand, if you want to focus more on promoting what you have to offer, we can provide you with attractive signage to let your potential customers know what you can give them. Hanging banners, yard signs, window graphics, and A-frame signage are just some of the business signs that we commonly fabricate. We can even create wall murals and floor graphics to make your establishment more inviting for new and old customers alike.
From permanent, brand-building signage to temporary advertising tools, Axe Signs + Wayfinding will provide you with the best business sign to help you reach your goals.
Complete Business Signage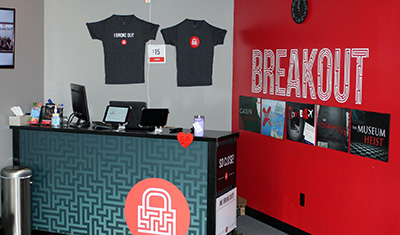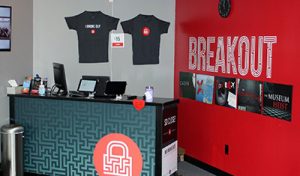 Axe Signs + Wayfinding is a one-stop Palm Valley business signs provider. From outdoor to indoor signage, our design and manufacturing teams are well-equipped to deliver them in premium-quality that will give value to your signage investment the most.
Our durable outdoor signs are designed to captivate your target market and hold their interest to let them know who you are as a business. Our indoor signage will then function as the reinforcement of their decision to check your offerings out. We make sure that aside from sticking to your brand guidelines, we will provide you with interior signs that will make your establishment more inviting for them to stay and come back.
Whether you need some outdoor promotional sign, aesthetically pleasing indoor sign, or informative and wayfinding signage, Axe Signs + Wayfinding will utilize environmentally-friendly methods along with our skills and knowledge to give you the best sign product to help your business reach its goals.
Our business sign services include the following:
There is no signage need that Axe Signs + Wayfinding can't address. With a professional team that has already proven effective in the signage-making industry, we guarantee that you'll be investing in high-impact signage that will let your customers remember your brand and love your establishment's convenience and atmosphere as they come back as patrons for the days to come.
Free Business Sign Consultation
There's no business out there that could survive without a sign. It can be a single sign that showcases a brand name or just straightforward promotional signage on its storefront. The bottom line is, your establishment is in dire need of well-crafted business signs.
Axe Signs + Wayfinding will gladly provide you with outdoor signs that will help increase your visibility and reach more of your target market. We will also create some attractive indoor signs that will reinforce your brand, highlight your products, and increase efficiency and productivity through wayfinding and informative signs.
No idea of which signage you should pick? Want to talk about your signage ideas for your business? Our dedicated staff is always ready to listen.
Call Axe Signs + Wayfinding at (904) 454-8546 for your Free Consultation!